Check out Andy's newest video

Andy's Speaking Topics
Marketing
5 Strategies That Will Change Everything You Know About Marketing
3 Simple Steps to Profitable & Sustainable Marketing   
Search Engine Optimizaton
How Not to Burn Money on the Internet
Pulling Back the Curtain on SEO (Search Engine Optimization)
Expert Positioning
Become the Undisputed Expert in Your Industry
How Becoming the Expert Leads to More Revenue & Less Brain Damage
Networking
Strategic Networking—Generate an Unstoppable Flow of Referrals
How Couple Connections Will Lead to All the Business You Can Handle
"Andy's strength is his ability to turn the tables on the alphabet soup of SEO terms (CPC, SERM, PPC, CSS, CTR, ROS, TLD, EIEIO) and communicate to business owners what actually works and what is just consultant-speak for "Give me MORE of your money!" If you're preparing to venture out into the murky world of internet marketing, you MUST hear what Andy has to say first!"
-Tom Brodie, The Found Money Guy
I have known and worked with Mr. Andy King for over ten years and would recommend him to anyone needing marketing and business development. Over the years he has proven to me that he consistently seeks the best marketing practices. He relies heavily on research rather than shooting from the hip. His solutions are some of the best I have ever seen to increasing sales. If you hire Andy and his company Pinpoint Marketing and implement his marketing systems your business will flat out grow!
-Chris Cook, Diversified Planning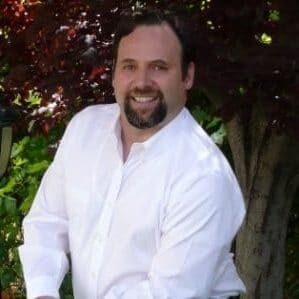 Andy's Bio
Andy often says, "You don't know what you don't know and you don't even know that you don't know it!" His passion is revealing unknowns and bringing them out into the open—small shifts lead to great results. As a response to 27 years of marketing research and working with companies, he has written Stop Selling Used Shoes Out of a VW Bus: The Foundational vs. Transactional Marketing Paradox.
Andy's branding and marketing methodology enables him when speaking to organizations to:
Teach individuals to identify and avoid Red Herring's
Help his audience understand the most important aspects to marketing
Explain why consumers buy and when sales are lost--why
Lastly, Andy shows how and why 140 years of research should be the basis of all marketing efforts
Andy is the CEO of Taverit Marketing. In addition to speaking, he assists his clients in marketing their businesses through the development of strategic marketing efforts that generate consistent revenue growth. 
What makes Andy so unique is that he knows how to eliminate the systemic gap of a business's inside reality with the consumer's outside perception. Once this gap has been eliminated, the companies he works with often double or triple revenues.
Andy works and lives in Houston, Texas area with his wife and four children. He enjoys most outdoor activities and sports. He considers one of his greatest achievements to be the jumping off of the Stratosphere (855 feet high) in Las Vegas—a significant achievement, considering that he is deathly afraid of heights.
Send us a message
Let us Know What You Think!